AeroHike 3-in-1 Incline Treadmill
*2019 Taiwan Excellence Award

*Exercise for longer periods! Climbing at limited speed prolongs the workout period thanks to less loading and pain on leg and knees, greatly improve cardiovascular, strengthen muscular endurance and tone major lower body muscles.

*3-in-1 design with free selection buttons combining the benefits of walking, climbing and running for all family members.

*Console displays the unique E.M.T.A.I Heart Rate Reserve (HRR) programs, with 5 training zones considering each user's personal fitness level. COOL DOWN button allows to immediately lower excise intensity whenever necessary. LUBE alert helps prolong the machine's lifespan.

*Patented Switch-Pro for easy-moving and mostly, effortless leveling without tilting the machine to adjust back and forth.

Switch-Pro
Patented Smart 'SWITCH PRO' for effortless moving or leveling. We all know it is very heavy and difficult to adjust the tips for leveling or moving, especially for a treadmill.



EMTAI Training Intensity
E.M.A.T.I. Training Programs provide effective training zones using Heart Rate Reserve (HRR), that is much more accurate to personal health condition than traditional HRC programs, which only based on Maximum Heart Rate (MHR). HRR is the difference between resting heart rate and Maximum heart rate. This method gives an exercise intensity that is equivalent to the desired percentage of VO2R (maximal oxygen uptake reserve). After constant training, it will significantly strengthen heart functions and lower the users' resting heart rate.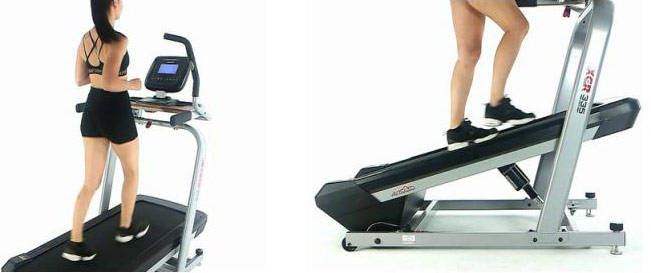 Free Selection of Climbing /Running Modes within One Touch
Two modes are interchangeable whenever you want. Maximum speed of 12 KPH with maximum 15 levels under Running mode. Maximum speed of 6 KPH and 40 levels for Climbing mode. Brake resistance system is equipped for safety in high levels.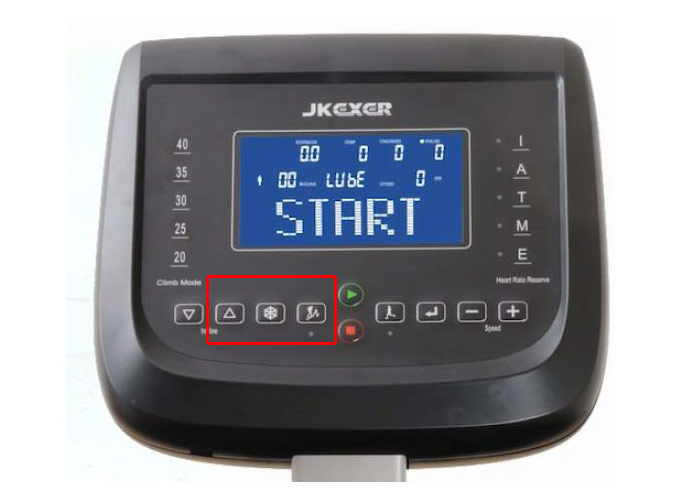 1-Touch Cool Down Button
to instantly lower down speed and inclination whenever necessary. Press Cool Down button again to resume your original program.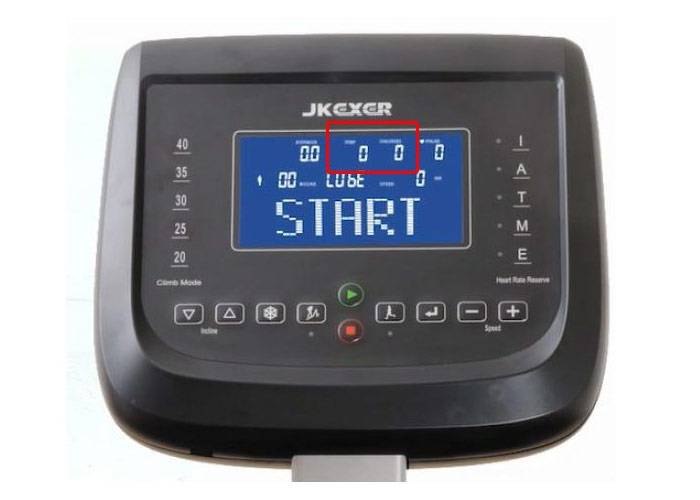 Patented Step Counting
to calculate steps. There is a saying 10000 steps a day keeps doctors away.






1-Touch Cool Down Button
for personal belongings and non-stop entertainment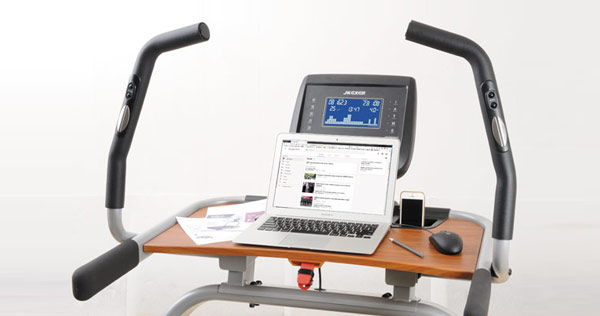 Optional Desktop
for those who prefer walking at work to pursue work-life balance